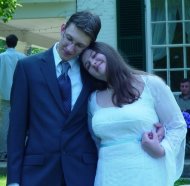 Dwight Peck's personal website
Summer 2006
---
You may not find this terribly rewarding unless you're included here, so this is a good time for casual and random browsers to turn back before they get too caught up in the sweep and majesty of the proceedings and can't let go.
Devon and Cornwall, April 2006
---
La Dôle
---
Newfoundland, June 2006
---
Marlowe's wedding picnic, July 2006
---
Tschingellochtighorn with the old gang, July 2006
---
Lac d'Hongrin, July 2006
---
Rochers de Naye from Hongrin, end of July 2006
Winter 2006-2007. What's up for winter 2006-2007, barring a stroke, kidney failure, or Dick Cheney? Lots of work for a while -- Ramsar has just launched two new publications series, which means a pretty full InBox for the series editor /layout person, but in November Kristin's coming, so the layout person is pissing off for a while anyway and we're going to Rome (Kristin lived there for ten years and ought to make a pretty estimable guide to the best bits. Of Rome.). And Kristin's coming back again in early January, presumably once again with good ideas for livening things up for a while. And, if US-led Global Warming holds off a little while longer, lots and lots of scenic showshoeing.
---

Feedback and suggestions are welcome if positive, resented if negative,

. All rights reserved, all wrongs avenged. Posted 24 September 2006, revised 8 February 2008, 26 November 2013.