Dwight Peck's personal website
Newfoundland is still there (2006)
---
The Gros Morne National Park: Last hikes and back to Deer Lake
You may not find this terribly rewarding unless you're included here, so this is a good time for casual and random browsers to turn back before they get too caught up in the sweep and majesty of the proceedings and can't let go.
Though nearly 50 World Heritage sites are also Ramsar sites, so far this one hasn't been proposed for the Ramsar List.

There is one Ramsar site on Newfoundland, however, the Grand Codroy Estuary (arrow right) at the southwest corner of the island.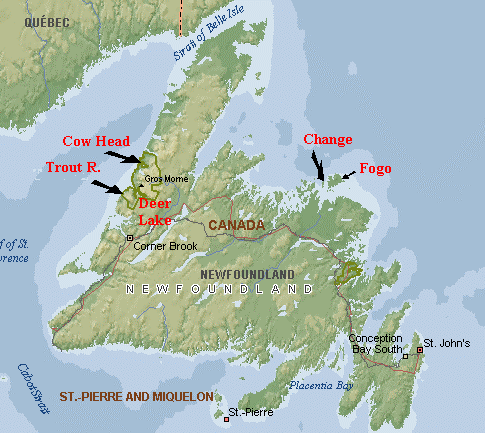 ---

Feedback and suggestions are welcome if positive, resented if negative,

. All rights reserved, all wrongs avenged. Posted 17 August 2006, revised 8 June 2012, 22 July 2013.