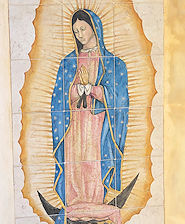 Dwight Peck's personal website
Winter 2022-2023
---
---
You may not find this terribly rewarding unless you're included here, so this is a good time for casual and random browsers to turn back before they get too caught up in the sweep and majesty of the proceedings and can't let go.
A Springtime Like No Other
(observing some very welcome political & legal episodes playing out in the national news)
A hustle through the Montgomery Hall jungle and a bunch of etc's.

Once more, back to the Augusta Springs Wetlands

Another scenic walk through the Augusta Springs Wetlands, in Augusta Springs VA (pop. 257) on the Little Calf Pasture Highway, about 17mi west of Staunton through Buffalo Gap. It's part of the George Washington National Forest administered by the Forest Service of the US Department of Agriculture, site of a 19th century take-the-waters sort of spa, of which there are few remains now.
---

Feedback and suggestions are welcome if positive, resented if negative,

. All rights reserved, all wrongs avenged. Posted 3 May 2023.