Dwight Peck's personal Web site
Nyon, Switzerland
A walk through town
---
If presently you wish not to see photographs of a walk through beautiful Nyon, Switzerland, then this is certainly the wrong webpage for you. You'll only grow angry and threaten your health. But you're welcome anyway. No charge.
A few years ago, at this very place, we spent 20 minutes watching a wonderful policeman training a school class of seven year olds in how to cross the road at crosswalks. He took them individually to the crosswalk, showed them how to make eye contact with motorists, verify that they'd stopped, wave to them cheerily and then cross the road, where their teacher was waiting to receive them. At one point in the proceedings, some ignorant 22-year-old in a souped-up American Pontiac roared loudly down the old street, and as the little kid made eye contact and smiled and paused at the side of the crosswalk, the dipshit revved it up and blasted on through towards the West Gate.

And then the wonderful policeman drew the class's attention to this, and calmly drew out his cell phone, and kindly, smilingly, called ahead to someone, who would end the Pontiac dipshit's hopes for a career in politics forever. And then, very kindly, he coached the kid to meet the eyes of the next motorist and toddle straight along to his teacher on the other side. This was an endearing experience, even more comforting to the nostalgic moralists amongst us than President George W. Bush's famous "axis of evil" speech.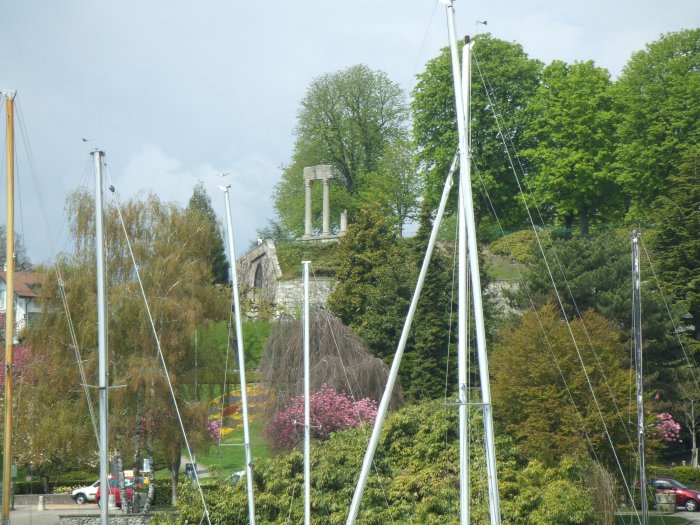 ---

Feedback and suggestions are welcome if positive, resented if negative,
. All rights reserved, all wrongs avenged. Posted 13 September 2002, revised 21 June 2012.