Dwight Peck's personal Web site
Kristin's visit: Southwest of France 2008
---
You may not find this terribly rewarding unless you're included here, so this is a good time for casual and random browsers to turn back before they get too caught up in the sweep and majesty of the proceedings and can't let go.
Castle-hopping along the Dordogne
Domme
One of the streets of Domme overlooking the Dordogne. Domme is one of the bastides, the grid-style "new towns" constructed throughout southwestern France -- nearly 700 new model towns were built between 1222 and 1372 -- in order to colonize the wild region after the French conquests there and to encourage trade, but unlike most bastides Domme, the "Acropolis of Périgord", built in 1281, sits up on a craggy bluff overlooking the river.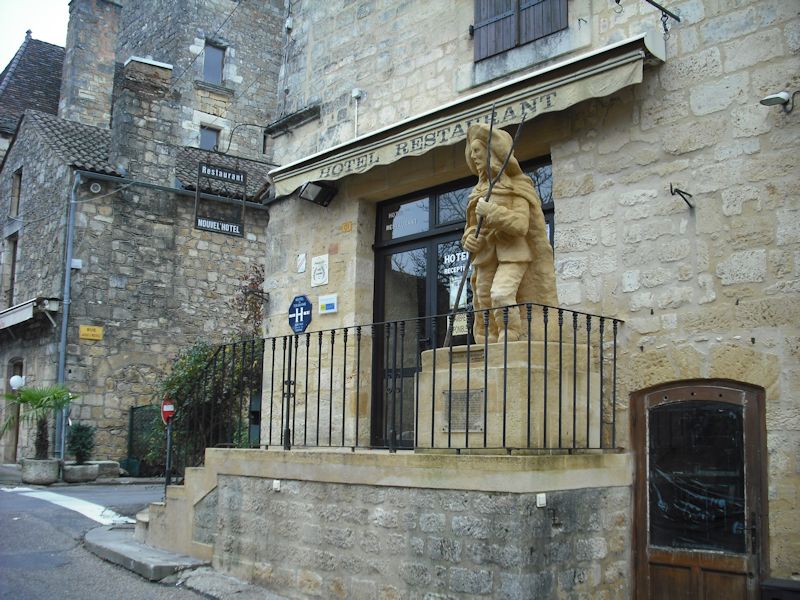 La Roque-Gageac
Château de Beynac
Next -- Castlenaud
---

Feedback and suggestions are welcome if positive, resented if negative,
. All rights reserved, all wrongs avenged. Posted 15 December 2008, revised 29 December 2013.